Loomo: Mini Transporter Meets Robot Sidekick
TRANSPORTATION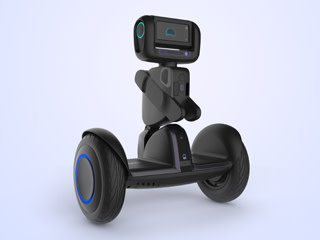 Loomo: Mobile Robot Sidekick & Mini Personal Transporter • Smooth, self balancing transporter powered by Segway • Powerful AI that incorporates Intel RealSense • Auto-follow, video capture, touch, voice, & gesture control • Playful personality and interactivity • Includes free Android SDK and over-the-air updates • Platform designed for endless integration possibilities Loomo is shaping the future of mobile robotics. *On mobile, click "READ THE STORY" to learn more
Meet Loomo

YOUR MOBILE ROBOT SIDEKICK & MINI PERSONAL TRANSPORTER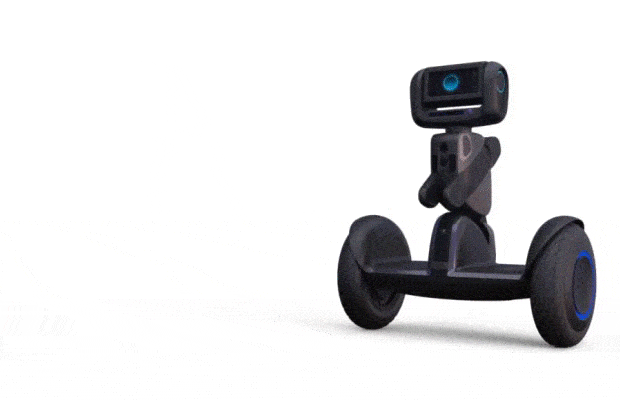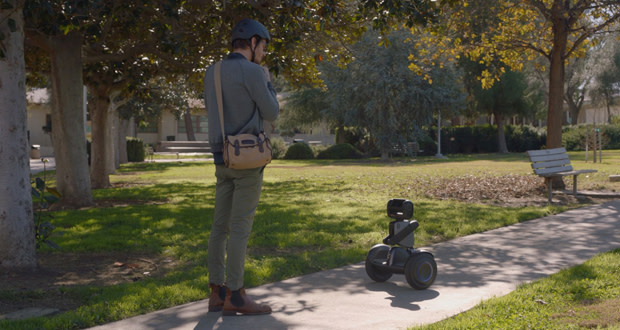 Recently Featured In:

"Loomo is one of the best robots we saw at CES 2018." – Digital Trends
"Segway made a robot that connects to your two-wheeled scooter." – TechCrunch
"The next generation of this personal mobility device is smarter, smaller and, yes, cuter than ever before." – Mashable
"… a show-stopping presentation." – Forbes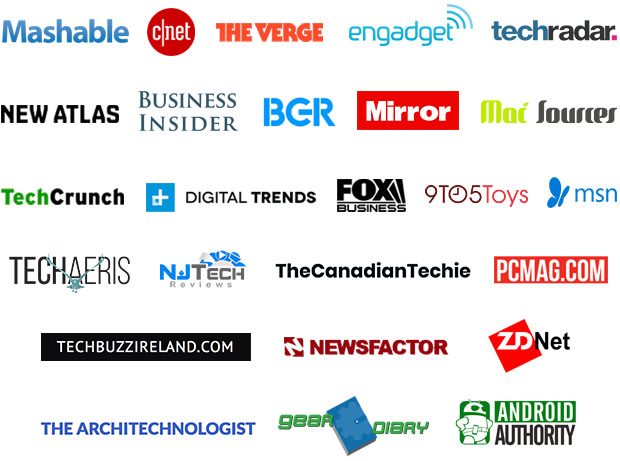 What Loomo Can Do

Self-Balancing Transporter
Smooth, self-balancing ride experience across most terrains. Easily travel 22 miles in one single charge.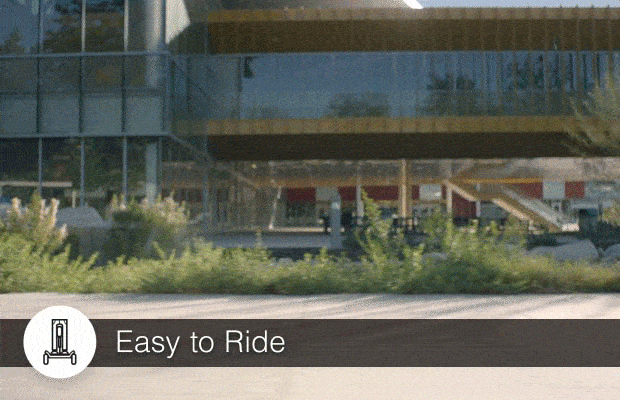 Auto Follow Expert
With advanced computer vision, Loomo can follow you autonomously, shoot stabilized video, and  more.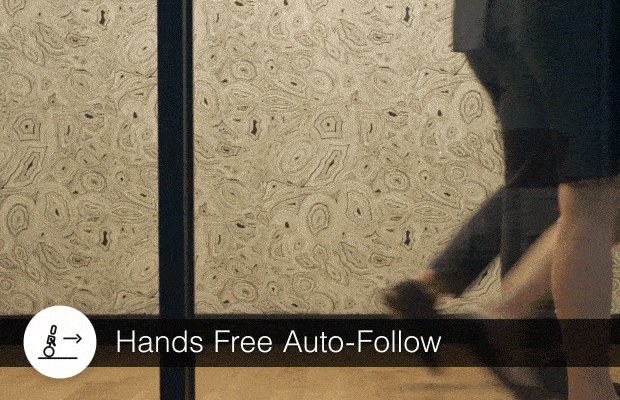 Fun & Friendly Robot
Lovable personality and expressions will cheer you up and entertain everyone around you.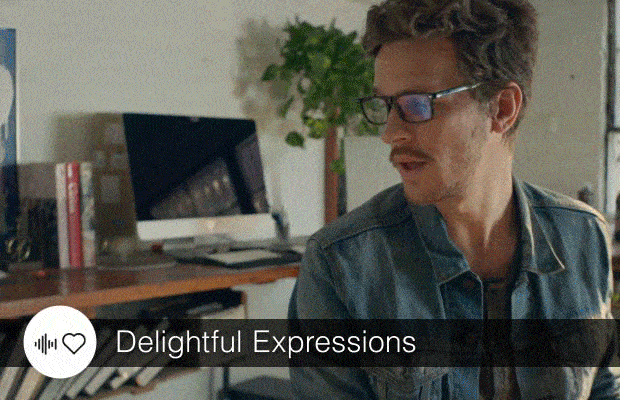 Avatar
Speak, explore, interact, and experience as if you are Loomo via the Loomo app.*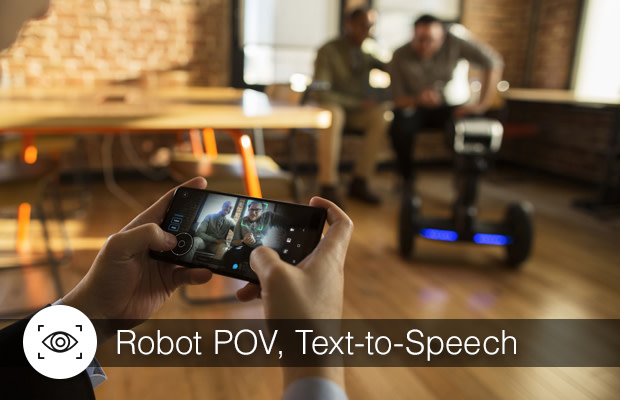 *Disclaimer: Same wireless network connection is required.
New Skills Unlock Over-the-Air (OTA)
Loomo will continuously update its software and app to include new features that impress and surprise you.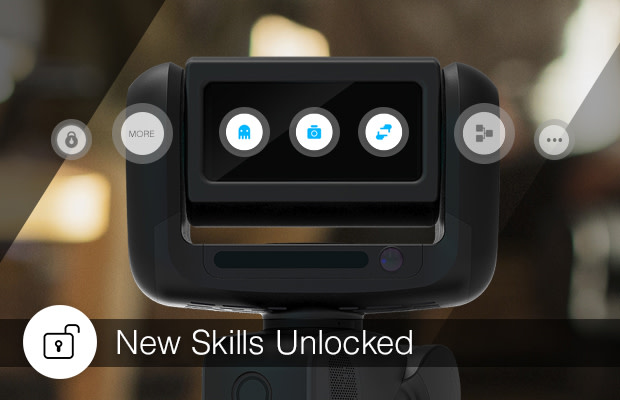 For example, a simple drag-and-drop interface will be released later this summer – allowing users without programming experience to teach Loomo new tricks.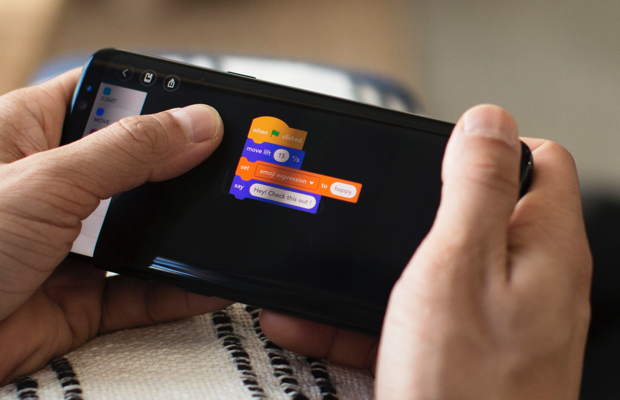 Loomo's programmable features mean the possibilities are endless!
Loomo can learn to make new facial expressions, follow specific routes while capturing video, and even check your front door when someone swings by for a visit.
Free Loomo Android SDK

Directly access Loomo's core capabilities to build on top of its mobility + AI platform.
Integrated management of Loomo's hardware, software, and algorithms.
Control the base assembly and robot head at a proper abstraction level.
Attach additional hardware and physical capabilities to the robot via extension bay on the back.
Build a range of playful features or practical solutions.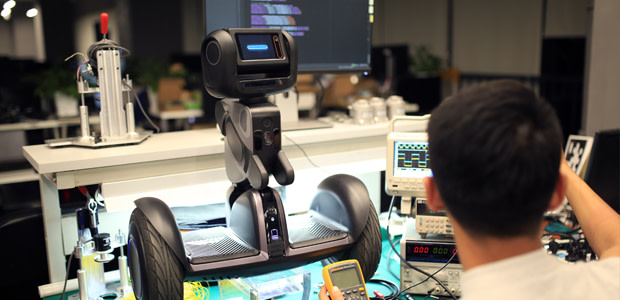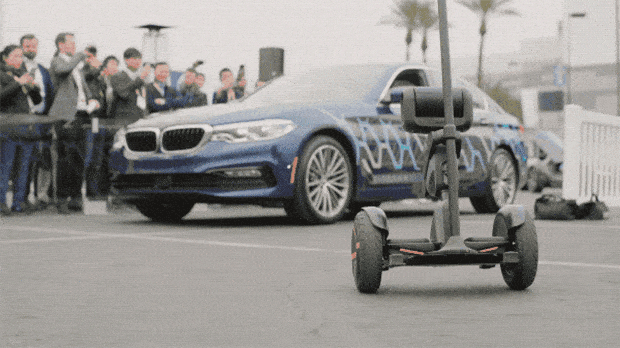 BMW's self-driving car team partnered with Loomo to develop an autonomous parking solution.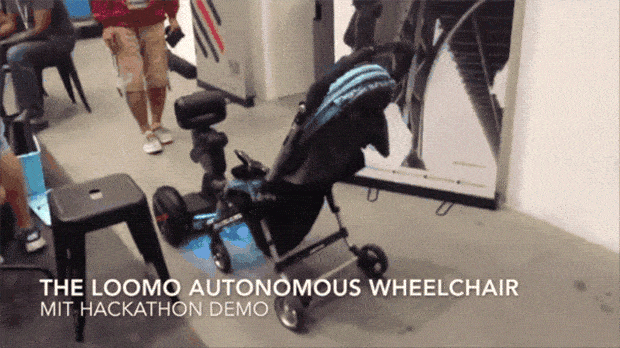 Loomo's capabilities were utilized at the MIT Hackathon to build innovative healthcare solutions.
To learn more about Loomo's SDK and development tools, check out the Segway Robotics developer site.
To view full videos of above, check out the Loomo YouTube Channel.
Mobile Robot Sidekick Goes Where You Go

For tech enthusiasts, early adopters, creators, and Segway fans – this is your go-to robot. We've created the only robot that you can ride, interact with, and program. Dream up a feature that hasn't been built yet? Develop it using our Android SDK or work with our team to make it a reality!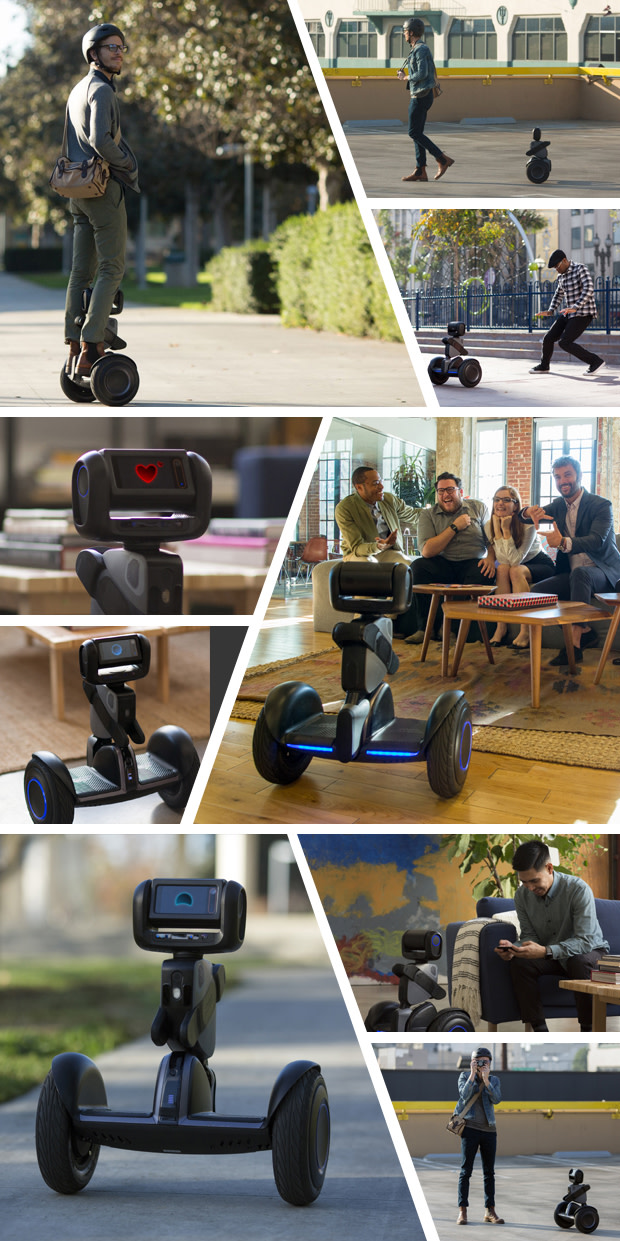 Pre-Order Before Limited Offers Run Out



Loomo Early Tester Reviews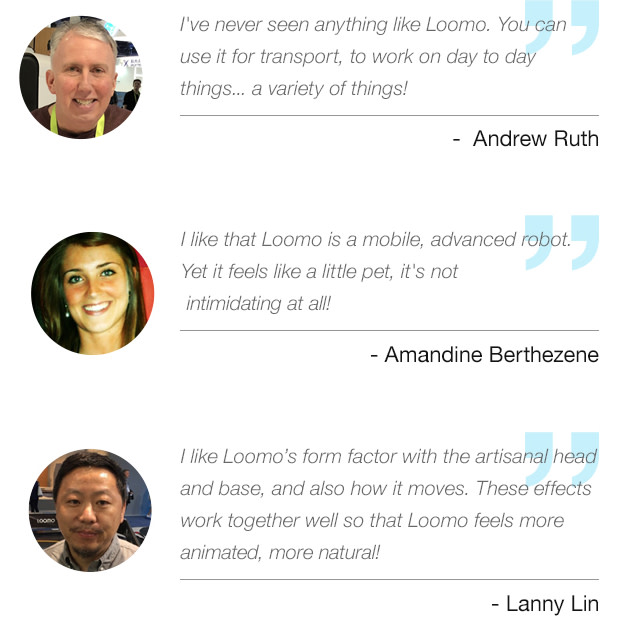 Designed for Endless Possibilities

Loomo leverages powerful Intel RealSense technology, and is developed by Segway-Ninebot, the global leader in self-balancing vehicle (SBV) transportation.
Loomo Overview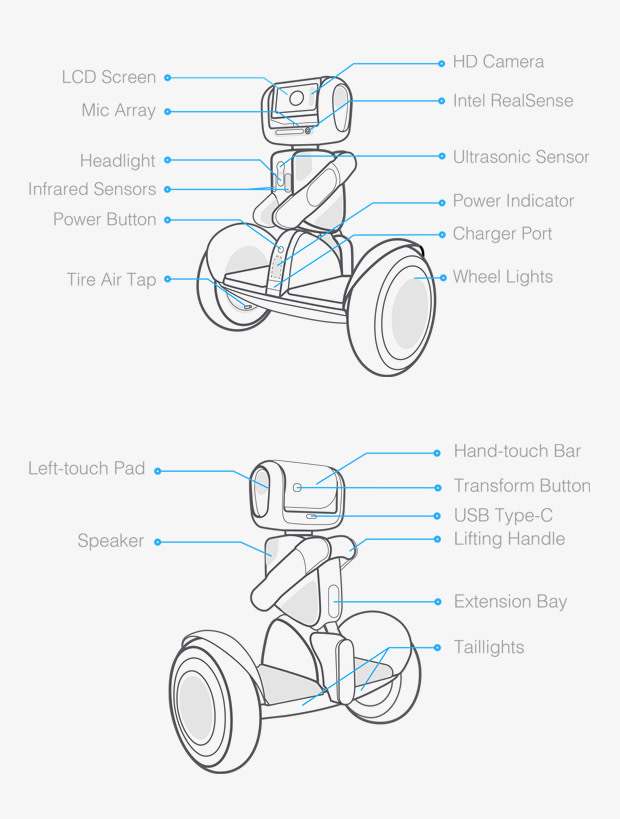 Best-in-Class Mobility Based on Segway Mini Plus
Loomo incorporates Segway Mini Plus's latest magnesium alloy base, which comprises of hundreds of self-balancing patents. Powerful motors & large volume battery enable speeds of up to 11 MPH, up to a distance of 22 miles. 11-inch anti-slip tires allow for smooth riding on uneven roads.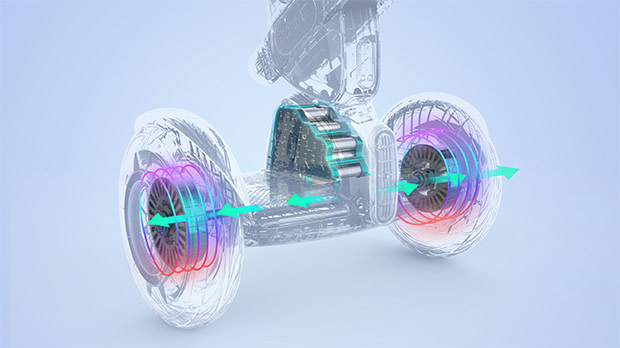 Multi-Sensor Perception Featuring Intel RealSense
Loomo is equipped with:
Intel RealSense ZR300 camera for depth sensing & motion tracking, which enables 3D perception, robot mapping and obstacle avoidance
1080p HD-camera with 30Hz streaming & 104 degrees FOV for visual perception and photo/video capture
5-microphone array on its head to determine voice/noise direction and recognize voice commands
2 infrared distance sensors and an ultrasonic sensor in the front for obstacle detection and fall warning
Several other touch sensors on its body that enable human-robot interaction and provide another method of control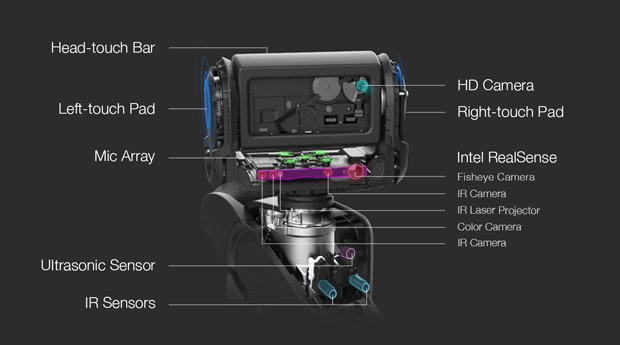 Self-Stabilizing 3-Axis Gimbal
Loomo's three-axis gimbal stabilizes its HD camera, enabling the robot to neutralize abrupt movements or vibrations. This stability allows Loomo to not only capture higher quality video but also better assess its surroundings and establish computer vision.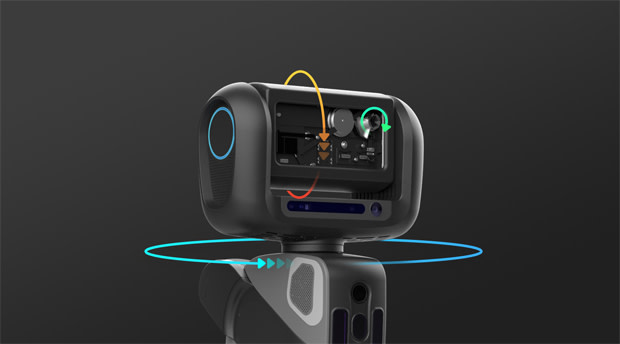 Visual Perception & Understanding
Driven by cutting-edge computer vision and deep learning technology, Loomo's visual system consists of an object Detection and Tracking System (DTS) and a Human Understanding System (HUS):
By incorporating detection and tracking techniques with high accuracy and efficiency, DTS enables Loomo to perceive its surroundings and track moving objects simultaneously (including people and pets), serving as the foundation for many other applications.
Powered by advanced recognition capabilities, HUS enables Loomo to identify users via facial recognition and analyze their gestures in order to better understand their behaviors, take gesture based commands, or engage in friendly interaction.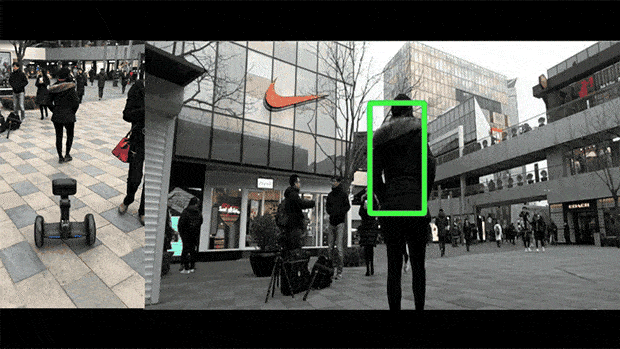 Robust Motion Control System
Robust motion control system with disturbance rejection and quick response techniques enables Loomo to ride smoothly on various surface types including: mud, grass, bumps, slopes, and other uneven surfaces.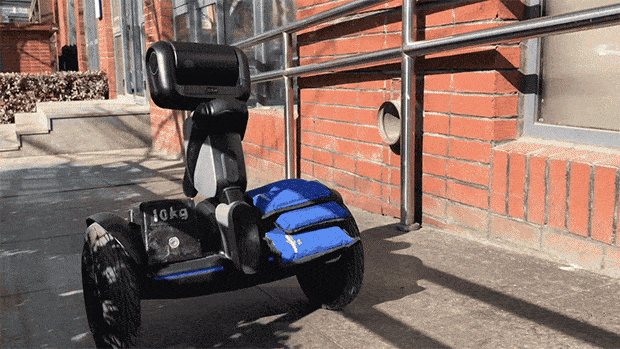 Intelligent Planning & Obstacle Avoidance
By building high-resolution maps of its physical environment, generating predictive models that anticipate passerby behavior, and conducting ongoing analysis of its own mechanics, Loomo actively plans its movement and reacts instantly to its surroundings. As a result, Loomo can reliably move to a provided destination, smoothly track and follow its target, and avoid obstacles in its path.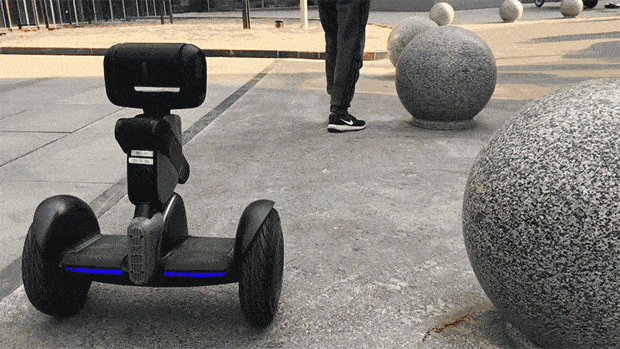 Technical Specifications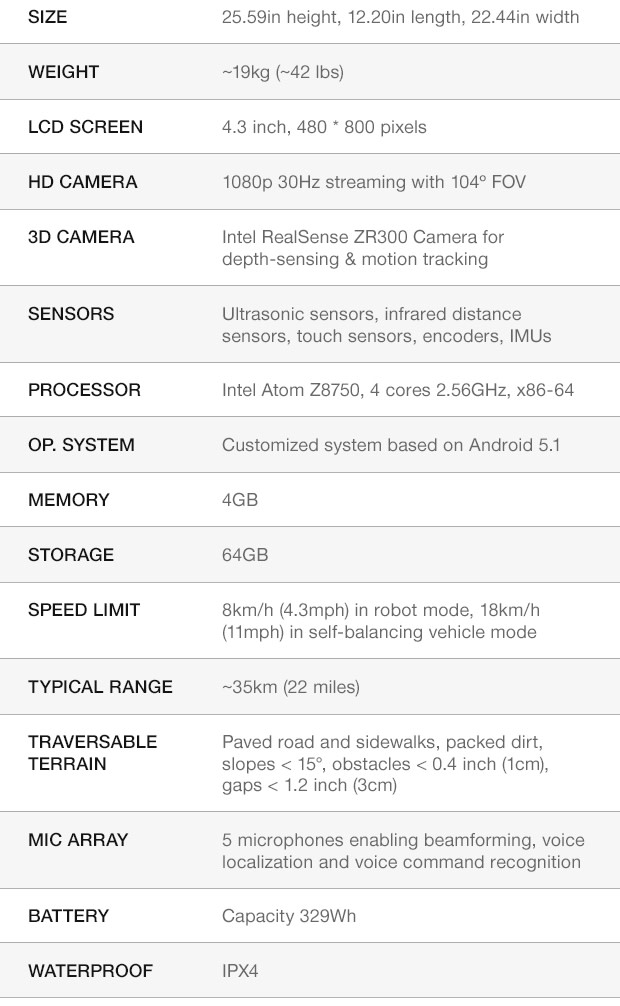 See Loomo in Action

Clicking the below links will take you off the site. To view all demo videos, check out the Loomo YouTube Channel. Selected YouTube video demos are linked out below:




Loomo App For iOS & Android

Loomo's free iOS and Android app lets you easily explore Loomo's full feature set and access exciting features such as avatar.This is in progress and will be released publically when Loomo begins shipping in May 2018.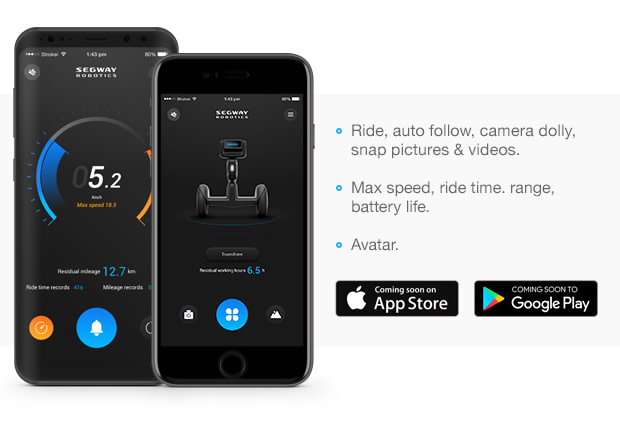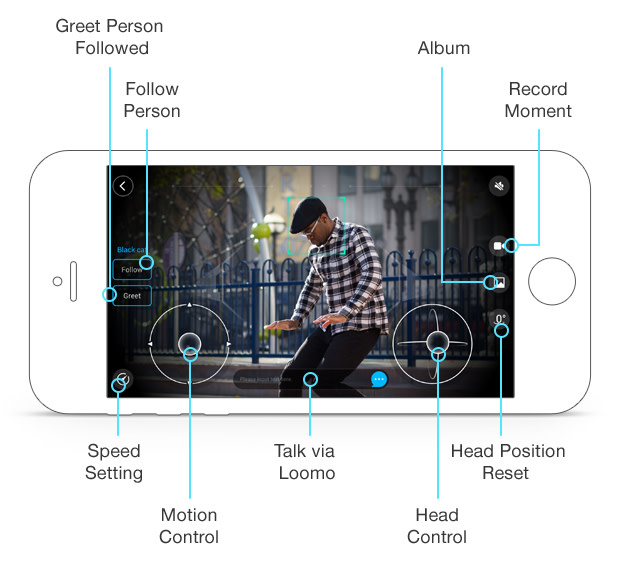 LOOMO Setup is Simple & Effortless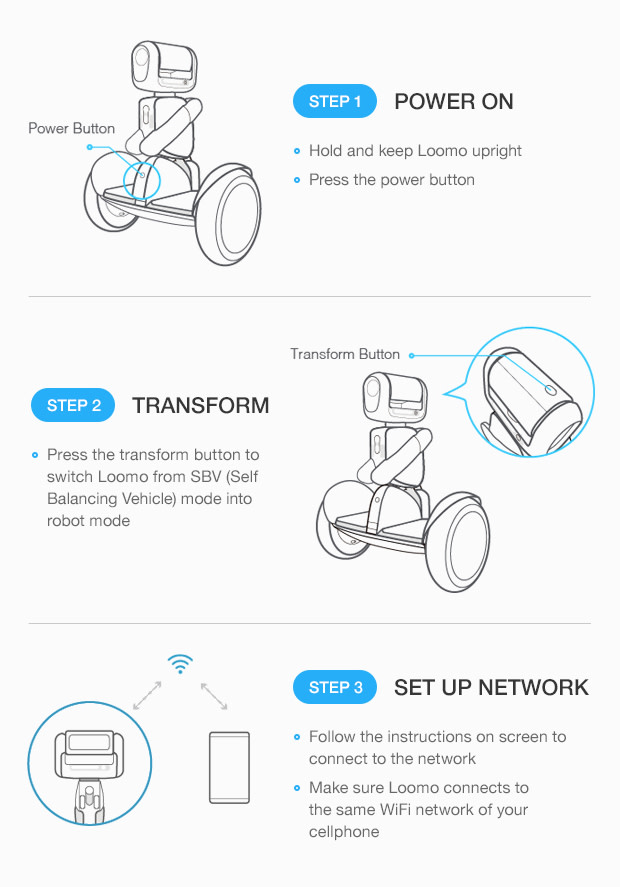 What's In the Box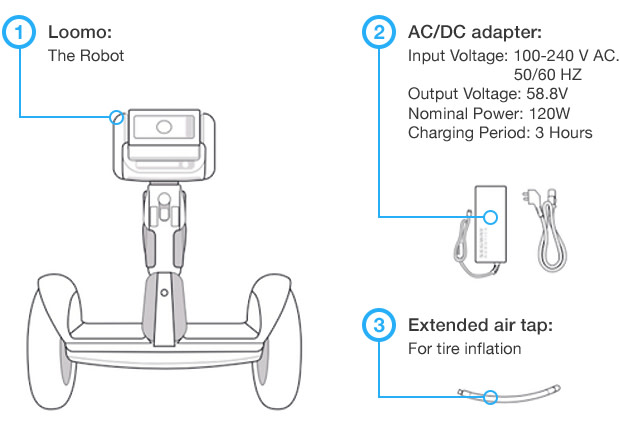 Loomo From The Beginning

Every step of the way, Loomo's world class team has pursued excellence in robotics engineering and a deeply integrated software – hardware product development.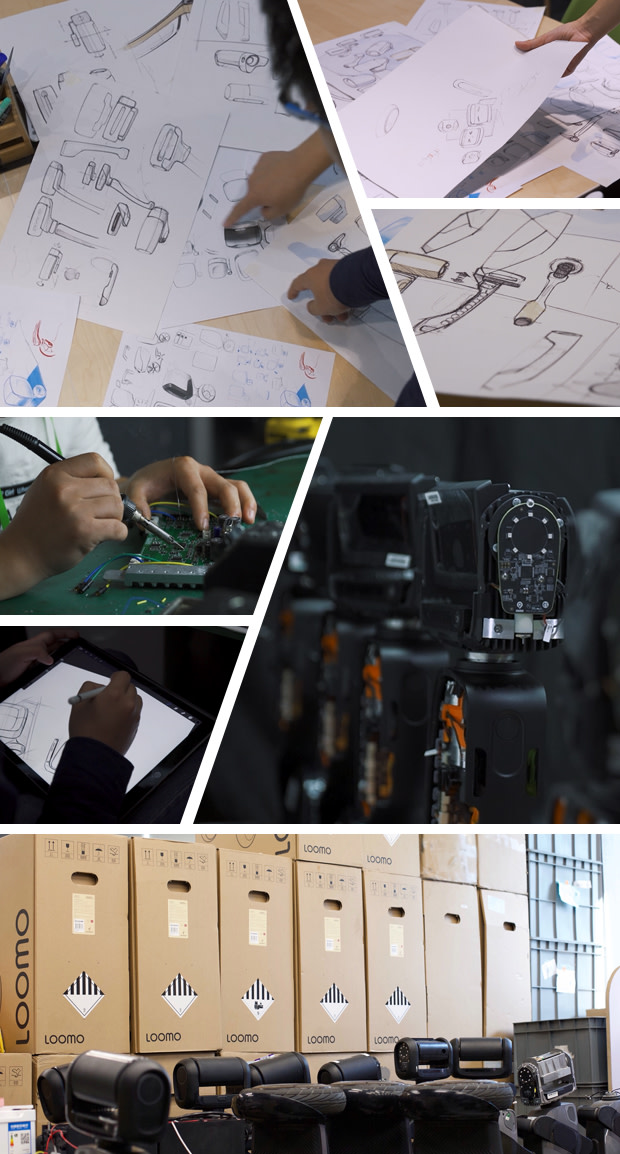 About Loomo & Segway Robotics


What happens when you combine Segway mobility with cutting-edge AI? What if your mini transporter could also see, hear, experience, and engage at both work and play?
At Segway Robotics, we designed Loomo to be the world's first truly mobile personal robot that can accompany you everywhere you go. We're a diverse team of dreamers, scientists, and world class engineers in robotics and artificial intelligence. We also work with amazing strategic partners such as Intel and Xiaomi. Together, we're excited to get Loomo into the hands of tech enthusiasts like you who are as passionate as we are about building the future of personal robotics!